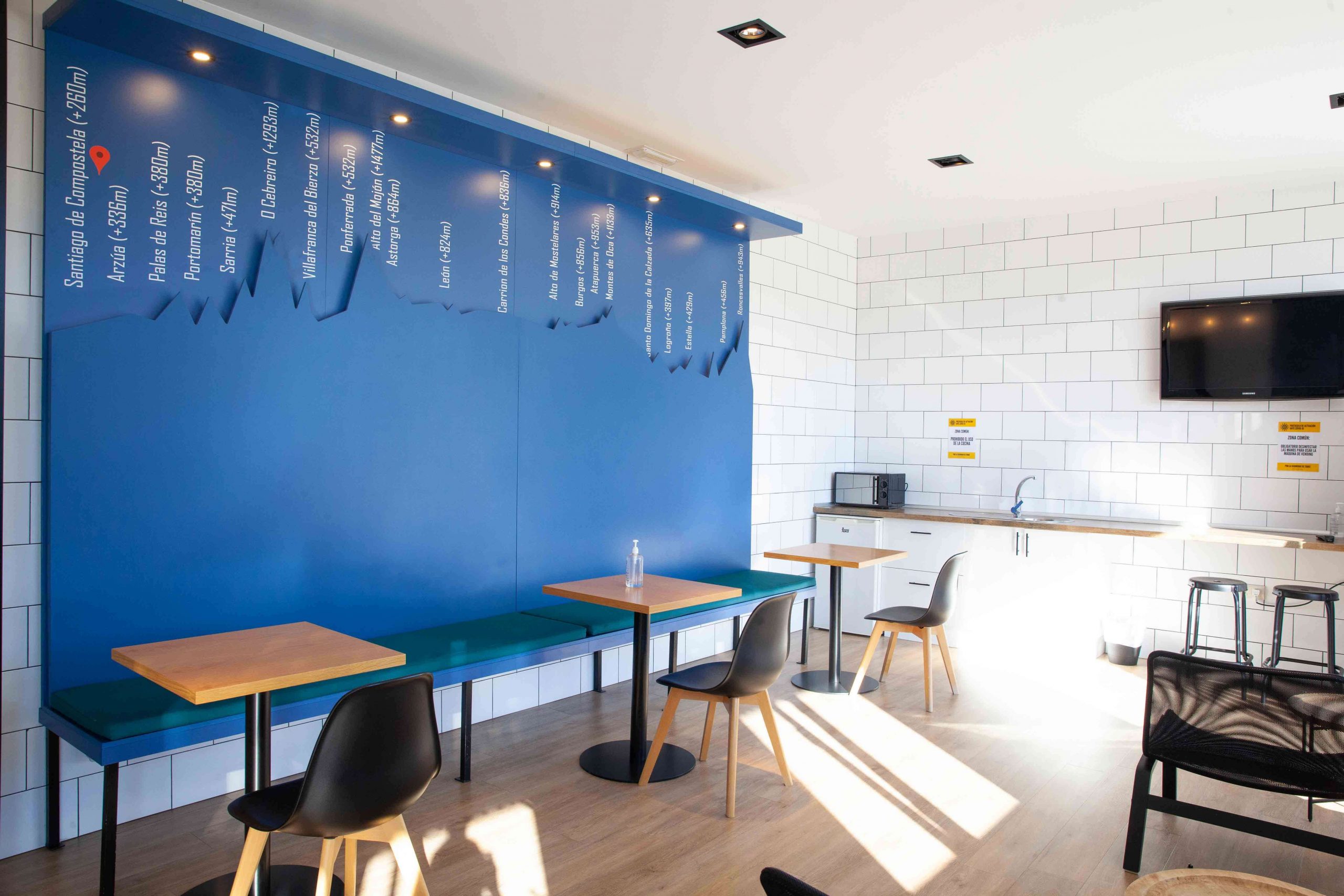 Feel al homein our pilgrim´s hostel
At the Albergue O Burgo we offer a wide range of comforts to make you feel at home. We know that the Camino de Santiago can be exhausting. That's why we offer our guests every type of service for them to recover and get some deep rest.
Pilgrims from every part of the world stay at our hostel on the Camino de Santiago. Pilgrims don't all have the same needs. That's why we work every day to provide the services that are most commonly asked for by our visitors.
Learn about the headline services at our hostel
Free Wifi
Connect to our wifi anywhere in the hostel.
12 HOUR RECEPTION (12 PM-9 PM and 7 AM-10 AM)
In the core hours of the day, you can find a member of staff at the hostel's reception desk.
COMMON AREAS
Relax in our lounge and get to know other guests at the hostel.
KITCHEN AREA (MICROWAVE AND FRIDGE)
You can heat up food when you want and keep things in the fridge.
24-HOUR VENDING MACHINE
If you feel hungry at any time of the day or night, you can choose from a wide range of snacks.
CHECKING AND SENDING Bagpack
You can leave your rucksack while you look round the area and you can even have it sent ahead of you.
PAY BY CARD
We can take payment by debit and credit cards. Pay safely using contactless.
Laundry services (PAID-FOR)
Save space in your rucksack and wash your clothes easily.
WASHING AND DRYING AREA
You can wash and dry your clothes in a purpose-built space.
LOCKERS (BUNKS)
Keep your belongings next to your bunk, so you don't always have to carry them round with you.
SINGLE PLUG (BUNKS)
Next to each bed, there is a plug socket just for you. Charge your Smartphone or your camera while you sleep peacefully.
BIKE STORE
If you are doing the Camino de Santiago by bike, you need a special place to keep your bike. Why not leave it in our bike store?
ACCESSIBILITY
Albergue O Burgo has been adapted to allow people with restricted mobility to access all our facilities.
HEATING
The right indoor temperature helps to create a warm, pleasant atmosphere.
TERRACE
Allow the breeze to refresh you and breathe pure air on our terrace.
Garden
Enjoy our beautiful garden as you recharge your batteries.
Free parking
We have free parking at the hostel.
Is there a service missing for you?
Contact us to find out what we can do for you.
Contact
Friendly
Services
Would you like to have a typical Galician meal or buy a souvenir of the Camino de Santiago? You can find all kinds of businesses in the area round the hostel.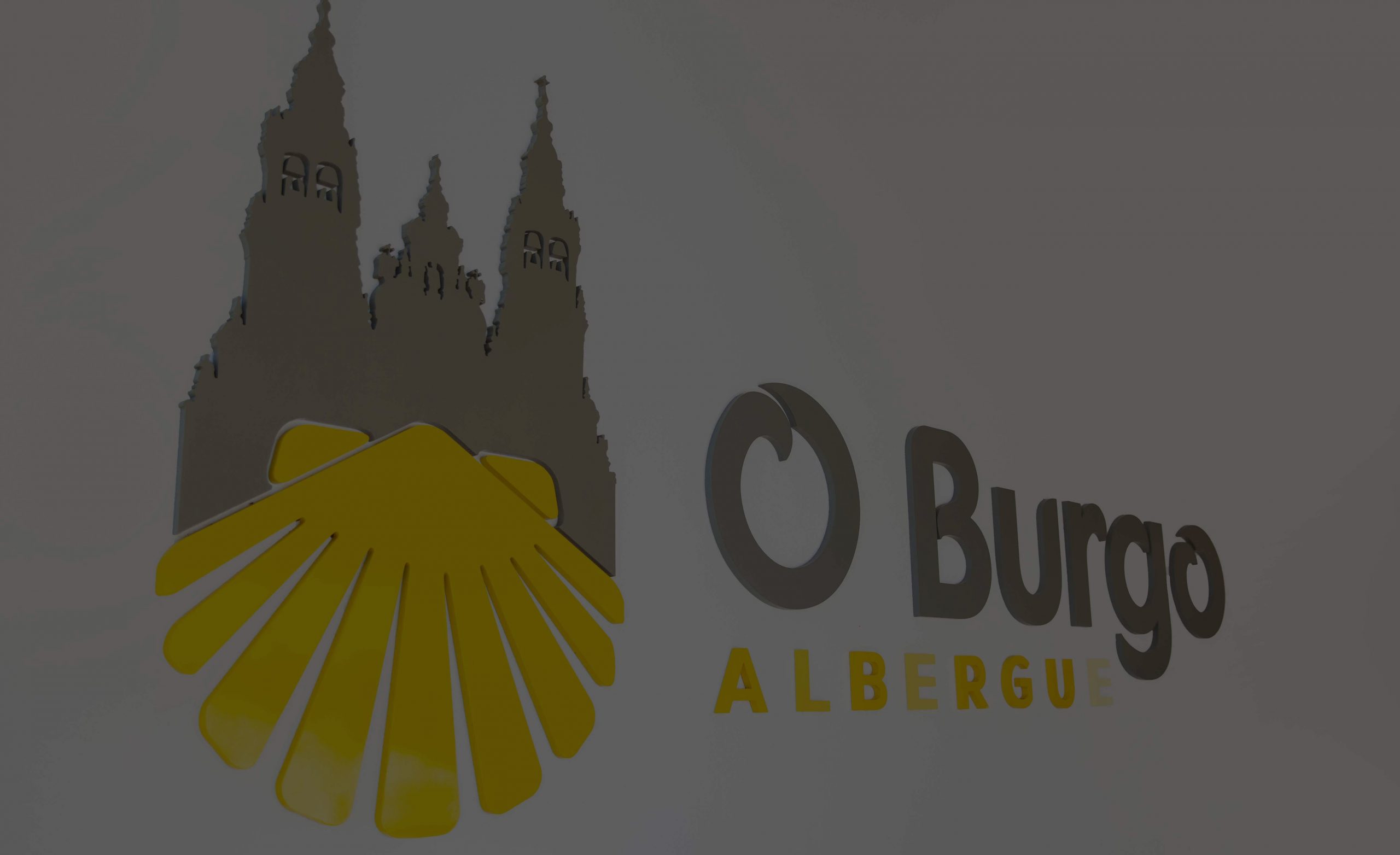 Restaurants

Cafeteria

Pharmacy

Supermarket

ATM

Garage/Petrol station

Souvenir shop

Bike shop
Do you have any questions

about the hostel´s services
---
You can contact us to ask anything at all.
---
Contact us now